food-blog
Eggs N' Brekky
Introduction: Eggs N' Brekky
Do you like to have breakfast any time of the day ? Are you on a budget and still wants to bring friends out for a nice meal ? Well, Eggs N' Brekky is for you.
Eggs N' Brekky is an all-day-breakfast cafe located in Angeles City and in Dau. They serve breakfast such as bacon fries to chicken-fillet waffles.
Where Eggs N' Brekky is ?
If my memory served me right, the business started back in late 2015 near Sandra Mall but later moved to San Jose corner Santo Rosario in-front of Rumpa. After few months, another branch opened in Balibago near Tommy's Grill near Casino Filipino and by the end of 2019 they will open their branch in Dau along McArthur Hiway beside Our Lad of Victory Parish.
What is on their Menu ?

What we fancy about Eggs N' Brekky ?
Although the menu list is short the selection is really good. Whenever I have lunch with M'Colly we always go for Cheesy Bacon Fries, Beef Quesadilla for our starter with Cafe Americano. I tend to go for Chicken Parmigiana while M'Colly prefer Steak N' Eggs then we share Chocolate Chip Waffles for dessert. Here are the other things we fancy.
Meat and Fat Ratio: For the tapa and Steak and Eggs we barely get a low-ration of meat and fat. As far as I remember, we only experience it three times for the past 12 visits.
Toasty Quesadilla- they manage to make it right and they serve it with this tomato based sauce.
Coffee, You can have a piping hot freshly brewed coffee for only 29 PHP
Things that we don't fancy about
Again, the food is good however personally I don't fancy couple of things.
They offer paper cups for water or for soda. A plastic cup or glass is way better especially with soda. They would also reduce their trash.
We tend to get inconsistent amount of coffee. There was one time where the coffee was 95% full while there are days that we get 60% to 70% . We are not upset but we appreciate consistency.
Mozzarella Stick is too big for me. Mozzarella sticks tend to be heavy compare to the other starters they have.
What do we want to see in the future for Eggs N' Brekky ?
I have been to Eggs N' Brekky and they are pretty consistent on their menu and services , but in my two cents as a regular they can.
Have a special menu every month – They can start doing a special menu every month in limited time and they can check with customers if it is a yes or no.
Have more healthy variation – I usually go to Eggs N Brekky every Saturday only since the food is too rich I cannot consume it daily. Tea as an alternative to coffee and vegetable dishes would attract new customers.
Useful Link(s)
Facebook Page: https://www.facebook.com/eggsnbrekky/
Menu : Credit to their Facebook Page.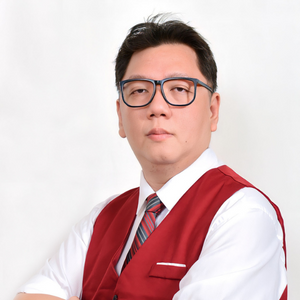 Ian Tanpiuco is an ESL and virtual assistant. With a decade of experience, he has become an expert in his field. Dedicated to helping others achieve their goals, Ian works tirelessly in the classroom or as a virtual assistant.