esl-blog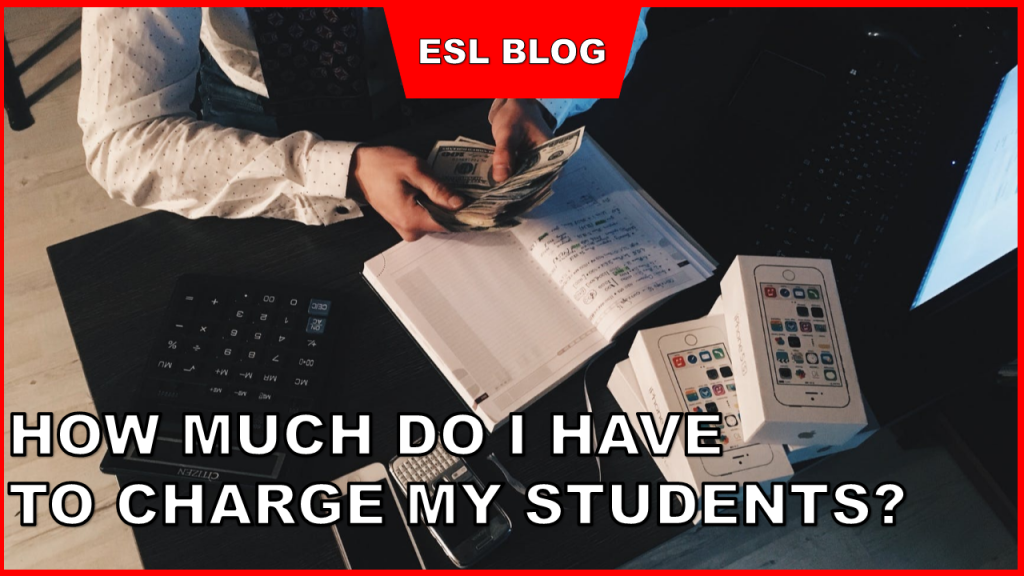 ESL Blog: How Much Do I Have to Charge My Students?
How much do you charge your students?
When I started doing online classes back in 2017, I only charged my student 150 PHP per 50 minutes. I have a day job so I only take four hours from 6 PM until 10 PM, so every month I get PHP 12,000. Now, I charge my students USD 8 to USD 12 per 50 minutes of class or USD 4 to USD 6 per 25 minutes depending on the agreement.
For new students, I usually charge them USD 6 or USD12 for 25 minutes or 50 minutes of class respectively. After the first booking is finished, I give them a discount especially when they plan to have a long term booking.
Currently, I have five students who have been with me for two years now. I also have this kind of system "Grandfather account" – that I learned from my BPO experience where students who stayed with me from 2017 will still get the same rate as long as they continue.
Why do you charge your students that much?
First of all, it is not that much. Sadly, the problem that we have is that we are used to receiving or offering a low payment that we do not really know our own worth. Thus, I created a simple calculation for you guys. This is not for everyone depending on the area you lived in. This is based on an 8-Hour shift (Mondays to Friday) or whatever you prefer. My friend has Tuesday and Wednesday off as a freelance ESL teacher. Since you are the company you need to rest.
List of Expenses
Health Insurance: Since you are working for yourself, you need to take care of yourself. Have an HMO, I managed to get one for PHP 2,000 per month.
Pag-Ibig and SSS: You need to pay it, you need in the future.
Budget for Certification: Allocate at least PHP 2,500 for your future growth. Take IELTS, TOEFL, TOEIC, and even TESOL /TEFL Training.
Internet Subscription: You are the star in your company, but without a good internet connection you cannot show your greatness. Invest in a good internet.
Budget for Equipment: Humans get sick and devices get damaged or broken. Have a budget so that your operation will continue.
Utilities: You need to include your electricity, water, and AC. This should be separate from your salary.
Transaction Fees: If you issue your own invoice, or doing bank transfer expect transaction fees. Paypal deducts around 9% for transaction fees.
Salary: You didn't work just to pay the bills right? Your salary is not responsible for paying your other expenses.
Food Allowance: Why include food allowance, it should be included in your salary right? Well no, you have family who eats and you need to eat during off. I personally separate my salary to my food allowance. You can deduct this but better have your own food allowance.
Don't forget to pay your taxes 🙂 ohh. I forgot about the rent. I don't know how much the rent these days so
At the end of your 8-hour shift, you manage to earn PHP 1,000 for yourself and another PHP 1,000 for food and manage to save a couple of hundreds for bills.
With Great Charges comes Great Responsibility
They said that you get what you paid. You cannot expect to experience a Michelin Star fine-dining in a carinderia right. I have colleagues who charing PHP 700 even a thousand pesos per hour because they know their worth and the value they give. Thus, if you choose to charge your students PHP 400 per hour then :
Students should experience a better learning experience compared to the other teachers.
Teachers should be certified at least every year (taking IELTS or any certification related to the ESL)
Faster Internet, good quality sound and vivid camera display. Why? They paid for it.
Faster Payment
Most of you guys will question my calculation and I perfectly fine with that. At the end of the day, we are working for ourselves and your family.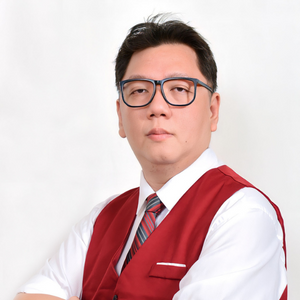 Ian Tanpiuco is an ESL and virtual assistant. With a decade of experience, he has become an expert in his field. Dedicated to helping others achieve their goals, Ian works tirelessly in the classroom or as a virtual assistant.